We're going to HQ for New Years! If anyone else wants to come i think there's still tickets available. So far me, Scott and Kate are going. Night will start of as usual at The Room, then into HQ to see in the new year. Hope to see you there.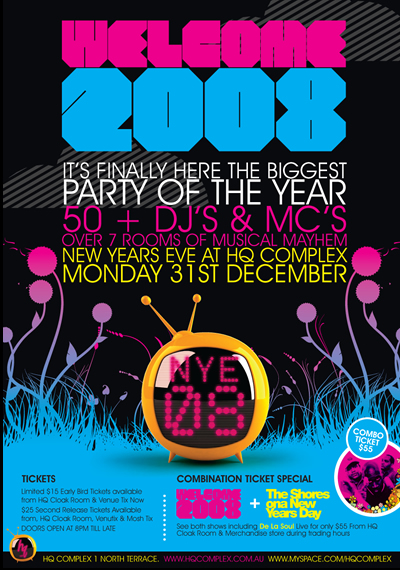 3 Responses to "New Years Eve @ HQ"
Posted by Scotty on 28 Dec 2007 at 10:05 am (Link)

There may also be some stop off's at other places before we get to HQ depending what happens.
Leave a Reply
You must be logged in to post a comment.